MOOCs and Quality
by Ulf-Daniel Ehlers, Ebba Ossiannilsson, Alastair Creelman
When Dave Cormier coined the term MOOC back in 2008 he described it as a moving target.  Together with Downes and Siemens they focused on creating a distributed learning environment based on collaboration and interaction with what today is known as cMOOC (connectivist MOOC) where the main set of characteristics is described as aggregation, remixing, repurposing and feed forward. At the same time other types of MOOCs were emerging, often referred to as xMOOCs. These are  usually far more massive than cMOOCs and focus on content, often featuring famous professors from highly reputed universities, and are open to online participants who learn autonomously without (necessarily) much focus on creating social interaction. The first xMOOC to receive mass media attention was the Artificial Intelligence course run in 2011 by Sebastian Thrun, then of Stanford University, with about 130.000 participants (see figure 1).
Figure 1: A MOOC Timeline
MOOCs are really the new kid on the Block. They promise to make education freely available to everyone with an internet connection. Many MOOCs give access to highly reputed professors and lecturers from elite universities. Materials can be accessed at any time and there are seldom any synchronous elements. However, if interaction is desired, there is usually a vast array of opportunities to interact through forums, discussion threads or in blogs, wikis and other social media tools. MOOCs do not so much constitute a learning revolution but to a certain degree reveal what technology can achieve; creating educational opportunities for a mass audience. Soon voices were heard that if all universities would open their courses to the masses then this would solve the problems of equal access to education, and for the first time education could be truly democratized. Now, after the dust of the first pioneer trials is beginning to settle, a more balanced view is emerging in conversations, informed through accounts of user experiences and more detailed study.
On the other side there are a number of affordances with MOOCs. Huge drop out rates of often more than 90 percent, a rather traditionalist pedagogy where content is delivered through frontal video sequences, assignments which are put together rather simplistically and peer-interaction which is close to meaningless in confusing mass forums. It seems that MOOC learners are able to accept these issues and that they are maybe not the type of learners who fit the standard profile of taking a class from A to Z, complete all assignments and aim to get everything right.
When it comes to quality there are some crucial questions. What are MOOCs actually aiming at? Can the quality of MOOCs be assessed in the same way as any defined university course with traditional degree awarding processes? Or do we have to take into account a different type of objective with MOOC learners? Are the learners mostly interested in only small sequences of learning, tailored to their own individual purpose, and then sign off and move to other MOOCs because their own learning objective was fulfilled?
As with every other learning innovation, MOOCs first raised a lot of interest and hopes for a new approach to education but now the focus must change to evaluating if those promises can be delivered in the long term and on a sustainable basis. One aspect which, due to the infancy of MOOCs as learning innovation, has not yet been analyzed is  the aspect of quality in MOOCs. As with every other learning environment the quality is very much the condition which determines how effective and successful learning can take place.
How can we think about quality, which are the dimensions to employ for a MOOC quality model, can we think of quality assurance methods in this field –  since MOOCs differ significantly from "regular" courses? When considering these question some important things have to be taken into account:
 First of all there is no clear definition of a MOOC. Many of them are not so massive, few are genuinely open and some are not really even courses in the traditional sense. Donald Clark recently listed the diversity of MOOC models in his post MOOCs: taxonomy of 8 types of MOOC. There's a huge gulf between the open connectivist learning networks of the courses run by the likes of George Siemens and Stephen Downes and the more traditional lecture-based model offered by Coursera. So it's difficult to discuss quality in MOOCs in general terms, it depends on which type of MOOC. One key quality factor is missing in MOOCs, namely the target group. Courses normally have a clear target group and can measure success by how well the course meets the needs of that group. There is no real target group in a MOOC, everyone is welcome. The participants' aims and motivations differ widely and many have no intention of even completing the course. How do we then assess the quality of a course that will mean very different things to many different and a huge variety of people?
At a basic level a MOOC offers free access to a collection of educational resources that together form a logically linked progression. Quality here is the value and relevance of the resources and how they are linked. Many MOOCs have little or no qualified tutoring or guidance, only offering online arenas for student communication and offering learning materials. These arenas can be quality assessed for their functionality but most of what goes on there is out of the control of the organisers. Maybe the real quality issues of the MOOC phenomenon lies in the "value-added" services that are on higher layers than the course material. If tutoring, guidance, validation and examination are available at a price then these add-ons can be more easily assessed and quality guidelines set up. Or maybe quality is in the eye of the beholder.
The MOOC Quality Project is designed to bring together a global group of experts and first movers in the field of MOOCs. We would like to challenge them and to see what are their thoughts on how to discuss MOOC quality. We would like to invent the language of MOOC quality in this project – join us and see where it leads us.

The Authors and Initiators of The MOOC Quality Project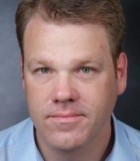 Ulf-Daniel Ehlers, President EFQUEL, Vicepresident Baden-Wurttemberg Coorporative state University, Germany
Ebba Ossiannilsson,  PhD, Lund University, SE. Vice President SVERD (SE), Board member Swednet (SE), EFQUEL; Board Member EDEN-NAP, Founder of OER Services, Head reviewer Epprobate, Reviewer UNIQe. Independent Consultant

Alastair Creelman, works with net-based learning at Linnaeus University, Kalmar in south-east Sweden, board member of EFQUEL.